The Best Van Hire Service In Camden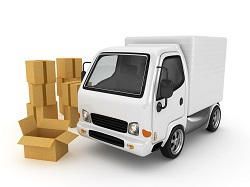 There are so many times when you need a vehicle bigger than your car! Whether you are doing a home removal, moving business goods or delivering and collecting furniture, our van hire is the ideal choice. Camden Removals are the experts and have a range of vans to suit all needs in Camden. From small to large vehicles, we can find the best van rental deal to suit your needs all over the NW1 area. We supply the best quality vans that are all the latest models and fitted with the latest GPS systems. If you need a commercial van for a business move or a moving van for your home contents, call us now on 020 8746 9689.

What makes us stand out?

We are the experts at providing the best-quality removal van hire. With years of experience, we know what you want. Our trained assistants will find you the best deal to suit you and your needs. If you are doing a DIY home removal and require a removal vehicle, we will call and advise you on the most suitable option. If you are shifting business equipment or furniture then we have a good selection of vans to suit too. For all of your van hire needs in and around the WC1 area make sure you hire us. All of our vehicles are fully insured so you can completely trust us. We won't let you down!

Why we are the first choice

We are the best in the area and will arrange the most suitable removal vehicle for your needs within the N1. We cover the entire NW1 area too, and will supply the most appropriate moving van to suit you and your budget. All of our vans are trustworthy and fully covered in the event of a breakdown or problem. You have the option to hire a van for a time to suit your requirements from a few hours to a few days. We offer excellent value for money and guarantee the most convenient commercial van rental. For a free consultation, call 020 8746 9689 today.

When can we help?

Nowadays there are many cases in life that might call for the use of a larger vehicle than we actually have. We have a wide range of vans that can help in all circumstances all over the WC1 region. Our removal van hire is suitable when you want the independence to do your own home or office removal. You may operate a business and may need to collect or deliver goods. On the other hand, you may be buying a large purchase such as flat pack furniture or sofas and beds and may need to collect them. Whatever you need, we can meet your demands.

Hire us today and let us solve your transportation dilemmas

For the best van hire, contact Camden Removals now. We are the experts in this field and have a range of affordable van rental deals to suit all your needs in Camden. Wherever you are, we can arrange the most suitable vehicle to suit your situation. We supply high-quality vehicles that can be hired for short and longer durations. Our staff will help advise you on loading and give driving tips for the unfamiliar vehicle. We can arrange a collection or a drop off, the decision is yours. For more info about our exclusive offers, call 020 8746 9689 now. We will give you a free quote as well!