Flexible Storage Solutions for Your Requirements in Camden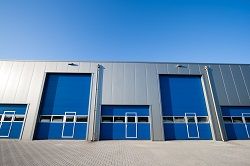 Regardless of the specifics around why you want a storage service and what you want to store, get in touch with Camden Removals because we have a range of storage solutions in NW1, one of which is bound to suit you to a tee. We've helped those moving to the N1 district looking for temporary storage, students in need of a storage space for the summer break and businesses looking for a cheap and easy decluttering solution; we'll be able to help with all of your storage needs. To arrange a free consultation with our expert staff, contact us today on 020 8746 9689.
Professional Staff on Hand to Help
At Camden Removals we put a great deal of emphasis on customer service and will do our utmost to achieve customer satisfaction. Our staff are fully trained and have been working in the industry for years. Whether you're in need of a mobile self storage service or storage unit at our secure, state-of-the-art facility in Camden, our workforce will be able to help and will provide you with an ideal solution. So if you're in need of storage, don't cram your items into a spare room or use up vital space by stuffing everything under the bannisters. Utilise our local storage services in NW1 and you'll have a local, affordable storage unit, keeping your items safe and secure just for your needs.
There Are No Rigid Booking Agreements
When you book a room or unit at our storage facility in NW1, you're not bound by any rigid contracts or an unreasonable booking system. Call our team on 020 8746 9689 and everything will be explained; you'll be taken through the booking process in a simple, easy-to-understand manner, so you'll be able to get yourself an individual space right away. Our company is here in N1 to help you reduce clutter from your life, to make things more hassle-free and convenient, so we don't expect our customers to have to deal with a lengthy booking process. Getting started is as easy as one, two, three, so call us today and rent a unit in a matter of minutes.
Security Is of Paramount Importance to Our Operations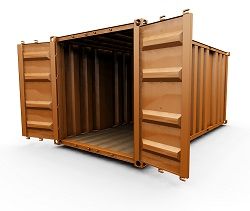 As a storage company we can never put too much focus on security. We know that our customers and potential clients in Camden NW1 are after one thing – secure storage, a place where they know that their items are going to be safe and untouched. That's exactly what you'll receive when you get a unit from us. Book one of our services and you'll get your own space. You'll have sole access to your individual storage unit or room and it will be kept safe and secure twenty-four hours a day, seven days a week, due to our top-of-the-line security system and our personnel who man our facility around the clock.
Call Us and Sort Out Your Own Storage Space Today!
Despite what you might think, it doesn't have to cost you an arm and a leg to find a storage solution in Camden – hire our self storage service in WC1 and you'll know what we mean. Our units are perfectly adequate; they're kept clean, dry and secure all year round, and are different sizes, so you'll have no problem finding a unit that's perfect for your needs at our facility. But unlike others in the industry and the Camden area, we don't expect our customers to shell out an extortionate amount to rent one of our units. Get started today and call us on 020 8746 9689 for a free quotation.